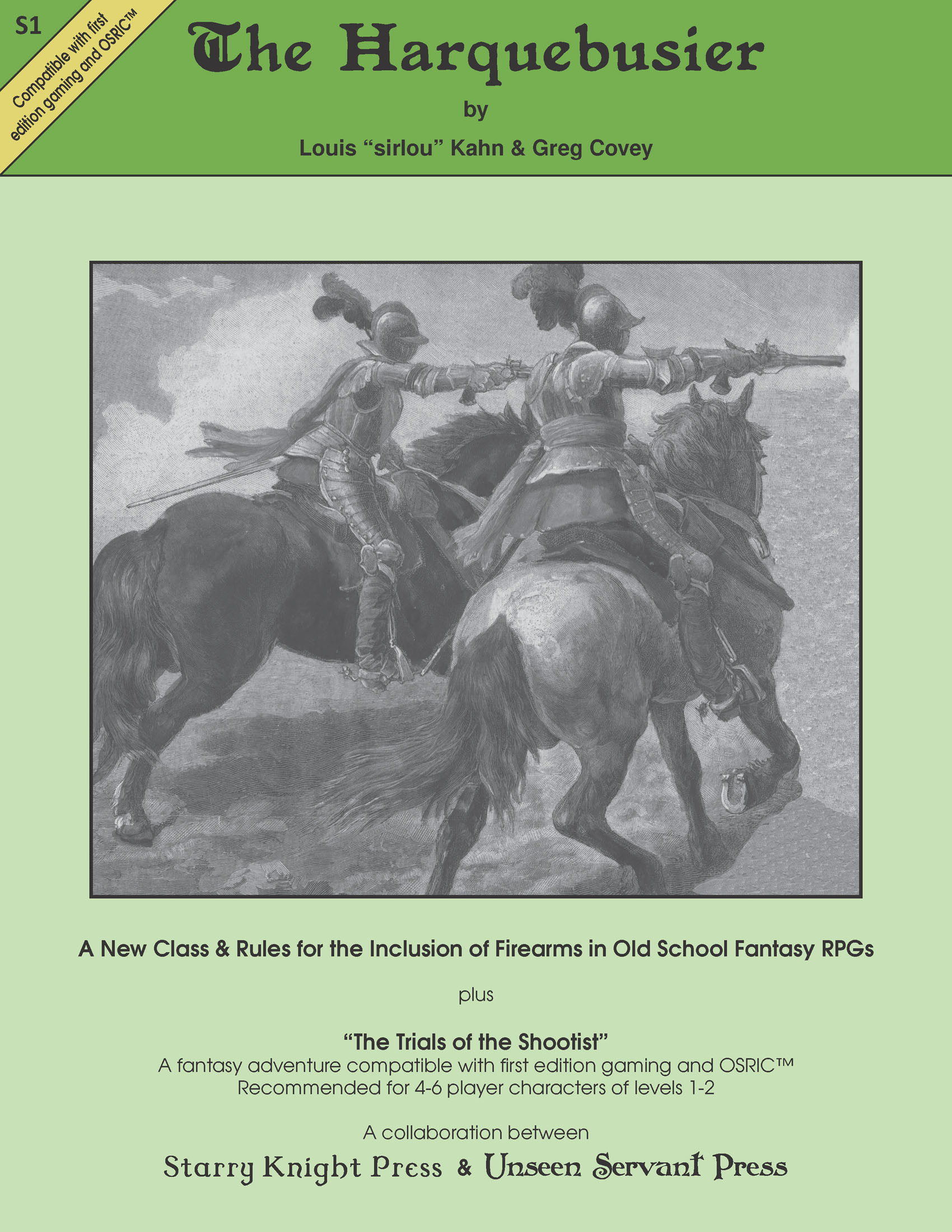 Available as a PDF, in print and a combo pack (best value!) which includes the following: the PDF, the print version, and electronic BONUS items: Pre-generated characters (including three of the new Harquebusier PCs and paper-craft miniatures.)
A new player class for OSRIC and other OSR retro-clone games.
If you've ever longed for the smell of sulphur and the powerful recoil of early firearms in your Old School fantasy role playing campaign, then this book is for you! Herein you will discover the battle-ready Harquebusier character class, a master of early medieval firearms and a grenadier extraordinaire – ready to unleash a fusillade of destruction upon his or her foes!
The authors have laid out an entirely new class who utilizes a well researched, thought out and detailed system of rules for the use of early firearms and grenades in a fantasy campaign. This supplement includes everything the Game Master needs to incorporate this character class and these weapons into your world, including: a fully detailed character class consistent with first edition and OSRIC™ rules, descriptions of the weapons and requisite equipment for the class, examples of valuable and magical firearms, and an entirely new introductory level adventure, "The Trials of the Shootist", to aid the GM and their players in immediately putting these rules into action in their campaigns!
So adjust your gun belt, clean that barrel, and keep your powder dry: it's time for adventure!